Interview with Oliver Robins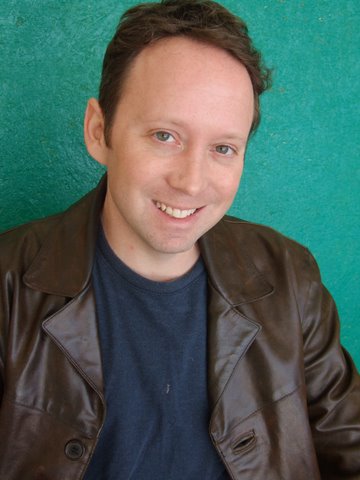 Photo by Keli Squires Taylor
In February of 2009, Oliver gave an excellent interview to the web site Iconsoffright.com. You can read that interview here:
http://iconsoffright.com/news/2009/02/fright_exclusive_interview_oli.html
There were a few other questions I had related to the "Poltergeist" sequels, and on July 31, 2009, Oliver responded. You can check out his latest movie "Man Overboard" at
and if you'd like to order autographed photos of Oliver, please visit
Special thanks to Mike at AJW Celebrity Services for arranging this interview.
David: Even though you weren't in it, can you talk a bit about "Poltergeist III?"
Oliver: I've never seen the movie, so I can not intelligently comment on the film.
David: Did MGM offer to reprise your role as "Robbie" in Poltergeist III?
Oliver: At the time I was bogged down in prep school hell attempting to pass chemistry, so I was focused on my studies... I had no time to act. I'm not certain if I was offered a role because everyone knew my focus was my education, and then applying to USC Film School, my alma mater.
[David's note: Here's a post someone made on the IMDB a while back that should be of interest:
I met Oliver today at the Chiller Theater convention in Parsippany, NJ. He is a super nice guy, very friendly. He talked with my friend and I for a long time.

We wound up talking about Poltergeist 3, and interestingly he has never seen it. He was actually asking us questions about the plot! He wanted to know how the movie explains the absence of his character, and the rest of the family. All he knew is that it takes place in a skyscraper, and there's a lot of mirror action. It was pretty funny! He said he wants to see it, but he just keeps putting it off all these years because he heard it wasn't very good. I agreed. He also said he was never approached to be in Part 3, and that he never believed in any "curse" of the Poltergeist movies. ]
David: Were you in contact with Heather O'Rourke while she was filming the movie in Chicago?
Oliver: No, I was not.
David: What are your thoughts on the film?
Oliver: I don't have any thoughts as I have not seen the film.
David: If MGM had made a "Poltergeist IV" instead of a remake, would you have been interested in accepting a role as an adult "Robbie" if the studio had decided to bring the Freeling family back?
Oliver: Hey, I'm open to all possibilities. I love all aspects of filmmaking, acting included.
David: Regarding "Dana" not being in the second film because of the tragic murder of Ms. Dunne, do you recall whether there was ever a scene filmed in "Poltergeist II" where Dana being away at college was discussed? I know a scene was written in one of the earlier draft scripts, but I'm not sure if it made it into the actual shooting stage.
Oliver: Not that I recall.
[David's note: After reading the final shooting script of P2, such a scene was not included)
David: Do you recall any other scenes shot for "Poltergeist I" or "II" but left out of the final cut?
Oliver: I was nine years-old during the production so time has blurred my memory of the shooting script.

David: Would you be interested in contributing to special edition DVD versions of the first two films at some point in the future, such as an audio commentary track, for example?
Oliver: I would love to give my insights into the making of the film if a special edition DVD was released -- it was such a fantastic experience which inspired me to become a writer-director.
**************
I'd like to thank Mr. Robins for taking the time to speak with me, and I wish him the best of luck with his new film.